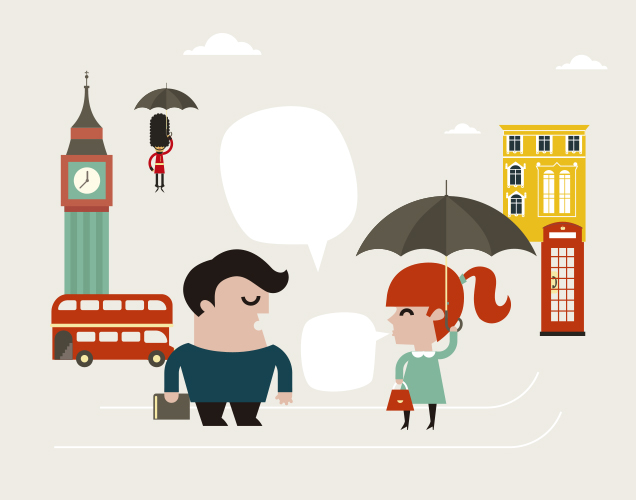 Viajar es toda una experiencia, y será más inolvidable si al menos chapurreas un poco de inglés. Pero, ¿qué pasa cuando viajamos al extranjero y nos encontramos LOST? No te preocupes, porque en FozStyle te hemos preparado la guía definitiva de inglés de supervivencia para viajar por el mundo y parecer FOUND en cualquier situación cotidiana que puedas encontrar.
Inglés para volar: aeropuerto
– Mi vuelo ha sido cancelado, ¿qué puedo hacer? = My flight has been cancelled, what can I do? (Mai flait jas bin canceled, guat ken ai du?)
– Mi equipaje no ha llegado, ¿qué puedo hacer? = My luggage doesn't arrive, what can I do? (Mai lageig dasent arraif, guat ken ai du?)
Inglés para dormir: hotel
– ¿Tiene habitaciones disponibles? = Do you have any rooms available? (Du yu jav ani rums aveilebol?)
– Por favor limpie mi habitación = Please clean my room (Plis clin mai rum)
Inglés para moverte
– ¿Cuánto cuesta un billete a Londres? = How much does a ticket to London cost? (Jau moch dos a ticket tu London cost?)
– Quiero un billete a Londres, por favor. = Please give me a ticket to London. (Plis, giv me a tiket to London)
– Próxima estación… = Next Station
– ¿Dónde está la estación de tren? = Where is the train station (Guer is de train esteision)
Inglés que alimenta: en el restaurante.
– Una mesa para dos, por favor = A table for two people, please (A teibol for tu pipol, plis)
– ¿Puedo ver el menú, por favor? = Can I take the menú, please (Ken Ai teik the meniu, plis)
– Soy vegetariano = I am vegetarian (Ai am veyetarian)
– ¿Me da un vaso / botella de agua? = May I have a glass / bottle of water? (Mei Ai jav a glas / botel of guater)
– Disculpe = Excuse Me (exquius mi)
– La cuenta, por favor = The bill, please (De bil, plis)
¿Single viajando? Inglés para ligar 😉
– ¿Qué hora es? = What time is it? (Guat taim is it?)
– ¿Bailas? = «Would you like to dance?» (Bud yu laik to dans?)
– ¿Puedo llamarte por teléfono? = Can I phone you? (Ken Ai foun yu?)
Inglés para coger un taxi. Lo lamentamos… ¡no necesitas inglés para todo! La comunicación no verbal es infalible en esta situación: levanta el brazo y grita: ¡TAXI!
Viajeros en apuros:
– ¡Ladrón! = Thief! (Zief!)
– Necesito un médico = I need a doctor (Ai nid a doctor)
– Necesito utilizar su teléfono, señor = Can I use your phone, please? (Ken ai yus yor foun?)
– Y para casos extremos, no olvides la llamada de socorro: HELP! (Jelp!)
No pierdas de vista esta guía de inglés de supervivencia y sal airoso en las situaciones viajeras más cotidianas.
0